What should my Grainfather Electric Grain Mill gap size be set to? What do the settings mean?
The optimal gap size will depend on your grain type and volume of grains.
If brewing with a Grainfather Brewing System, we recommend starting at Gap Setting 5 for most pale malts and adjusting as necessary after your brew session. For more information about why it is important to get the crush right, see here.
Please see below or in your Grain Mill Instructions for a guide on general Gap Setting/Size recommendations: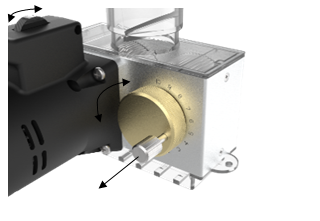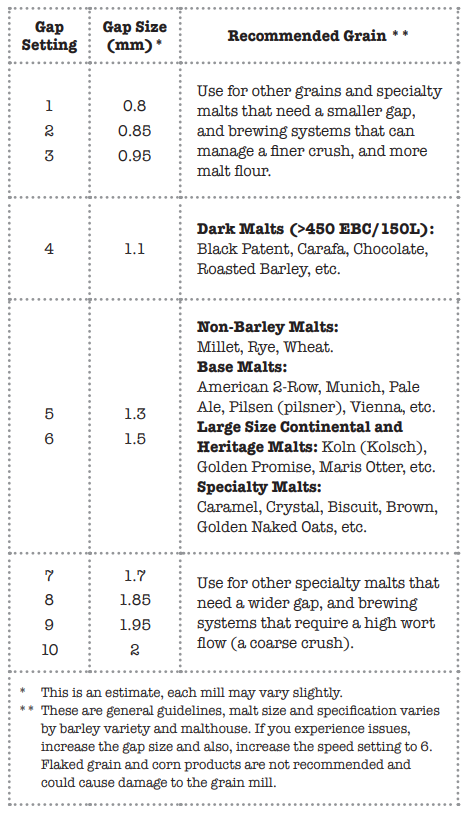 NOTE: Rolled and flaked adjuncts (e.g. oats, rice, corn) do not need to be crushed before brewing. We do not recommend crushing a mixture of grain that contains a high amount of these adjuncts.