What should my Grainfather Electric Grain Mill gap size be set to? What do the settings mean?
This will depend on your grain type and volume.
We recommend starting at setting 5 for most pale malts if brewing with the Grainfather and adjusting after your brew if necessary. For more about why it is important to get the crush right, see here.
Please see the guide in your instructions or below: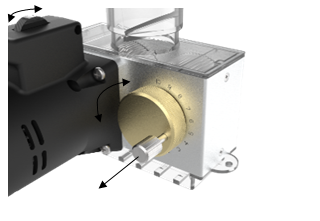 Gap Setting
Gap Size (mm)*
Recommended Grain**
1
0.8

Dark Malts (>450 EBC/150L):

Black Patent, Carafa, Chocolate, Roasted Barley, etc.

2
0.85
3
0.95
4
1.1

Non-Barley Malts:

Millet, Rye, Wheat.

Speciality Malts:

Caramel, Crystal, Biscuit, Brown, Golden Naked Oats, etc

5
1.3

Base Malts:

American 2-Row, Munich, Pale Ale, Pilsen (pilsner), Vienna, etc.

Large Size Continental and Heritage Malts:

Koln (Kolsh), Golden Promise, Marris Otter, etc.

6
1.5
7
1.7

Use for other speciality malts that need a wider gap, and brewing systems that require a high wort flow (a coarse crush).

8
1.85
9
1.95
10
2
* This is an estimate, each mill may vary slightly.
**These are general guidelines, malt sizes and specifications vary by barley variety and malthouse. If you experience issues increase the gap size. Flaked grain and corn products are not recommended.
NOTE: Rolled and flaked adjuncts (eg oats, rice, corn) do not need to be crushed before brewing. We do not recommend crushing a mixture of grain that contains a high amount of these adjuncts.