How do I find recipes created by Grainfather?
Want to find and brew Grainfather tried and tested brews? Well you can search for these really quickly and easily!
Don't search for 'Grainfather' or you'll be there all day finding recipes designed to be used on the Grainfather :P
On the Desktop
Go to Find Recipes - underneath the Home icon on the left menu
Then on the right menu - go right to the bottom and click on Recipe Provider
Then click the box that says Grainfather Official
You'll see them all load in front of you!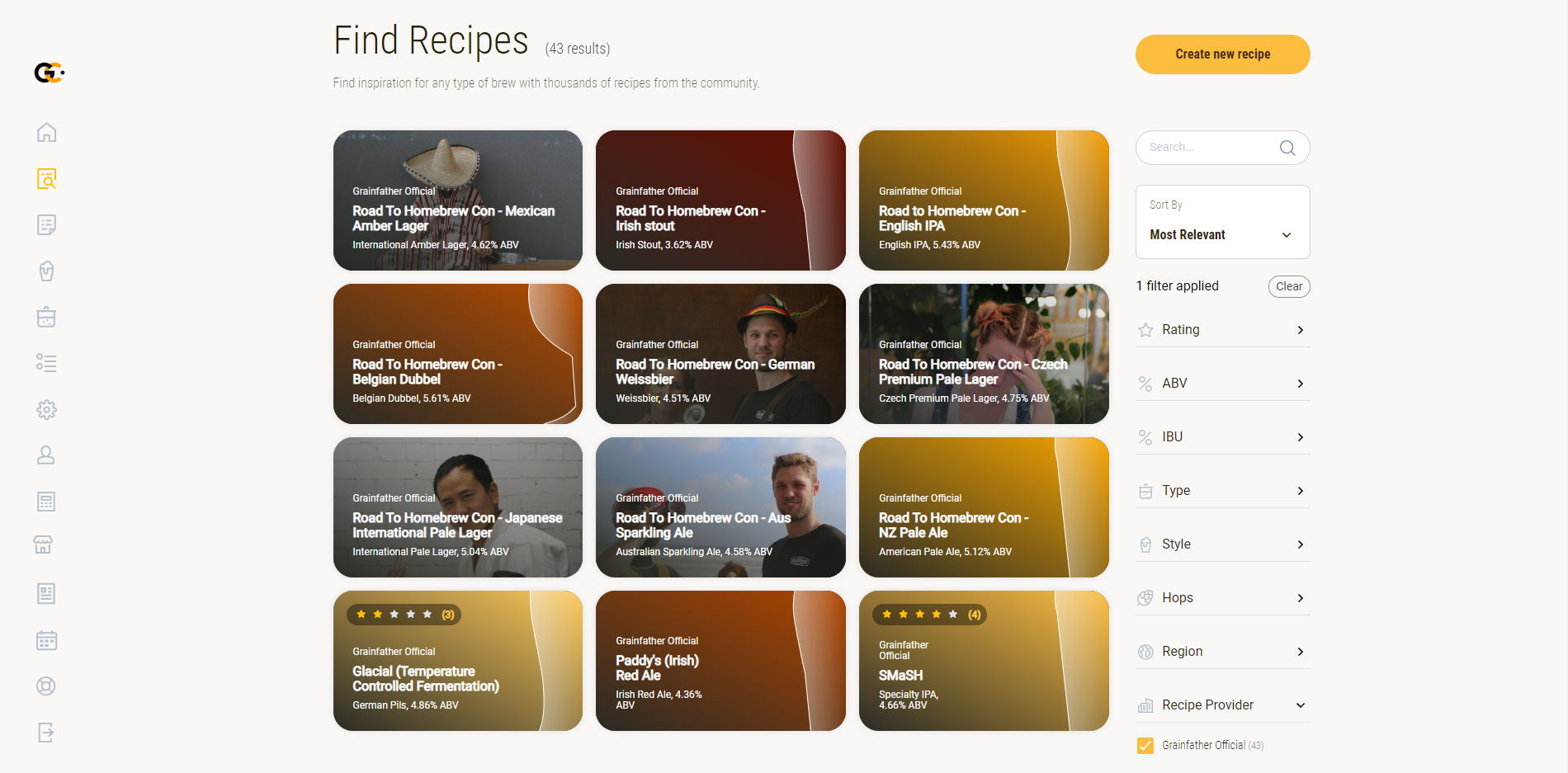 On the App
| | | |
| --- | --- | --- |
| 1. Click on the 3 dots in the bottom right corner | 2. Choose Find Recipes | 3. Click on the inverted triangle symbol in the too right corner |
| | | |
| 4. Scroll down to the bottom | 5. Choose Recipe Provider and expand it | 6. Select Grainfather Official so it goes yellow. Then head back to recipes. |
| | | |